Recent Projects
Plywood
There are so many uses for Plywood we couldn't list them all here but what we can do is give you a look at some of the projects our Plywood has been used for:

Our Plywood has been used to help in many construction projects from the refurbishment of Harrods to blocking off entrances and exits to areas under construction. You will also see that you can paint our Plywood to match your projects colour or even just to blend into the backround while also being able to leave it natural to match the surroundings!
Have a look at some of these recent projects below:
Doors
Caledonian Plywood Company Ltd has throughout late 2019 manufactured many of the fire doors and doorsets required for a very prestigious Hotel in the centre of London, this project also required us to source many real wood veneers and stains to match existing woodwork of this fabulous establishment. CPC also supplied a considerable amount of wood-based sheet materials into the construction and refurbishment of this Hotel.

We are currently working on large Scottish Local Authorities contracts which will span over the next two years which requires the full refurbishment of many multi storey accommodation buildings along with many 4 & 5 story buildings/apartments, we are also working very closely once again with a large London based construction company on many different projects which will see us contracted through 2020 and beyond.
Below is an example of the fire doors we are providing for one of the local authority contracts...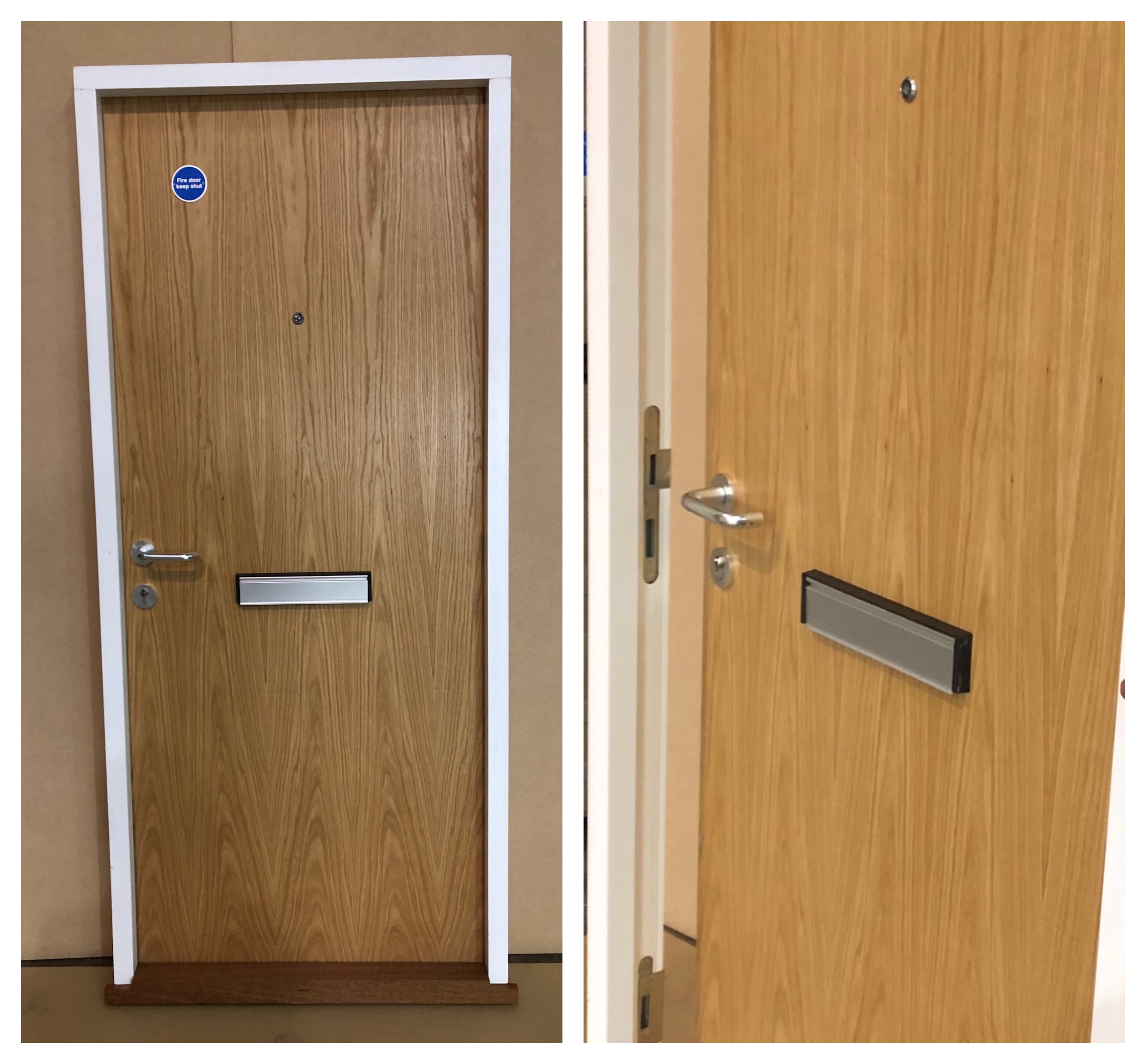 Previous Jobs
We have completed many doors for a number of outstanding projects and we can provide bespoke doors to any specification.
No challenge is to much for us.

To give you an idea of how we manufacture doors have a look at one of our current projects: Oak Veneer Doors
At our Leeds or Glasgow branches we also carry out Glazing on our doors, this can be done to almost any specification. Have a look at a couple of our recent glazing on our doors: Glazing
We have also recently produced Doors that were over 2.5m tall! These doors had bespoke veneers applied on our specialist 10ft press before being hand sprayed: 2 5M Doors  

As our doors are bespoke there are many different types of veneers and glazing used, see below for an example of some of what Leeds have produced recently: