Environment
Caledonian Plywood Company Ltd recognise that we have a responsibility to the environment and endeavour to be as environmentally friendly as possible in our business activities.
We recycle our waste and separate our wood waste and mixed recycling waste as well as our paper and food waste. We are audited by SEPA (Scottish Environmental Protection Agency) under the Packaging Waste Regulations.
We are both FSC® or PEFC™ Certified allowing us to offer Certified products from well managed forest.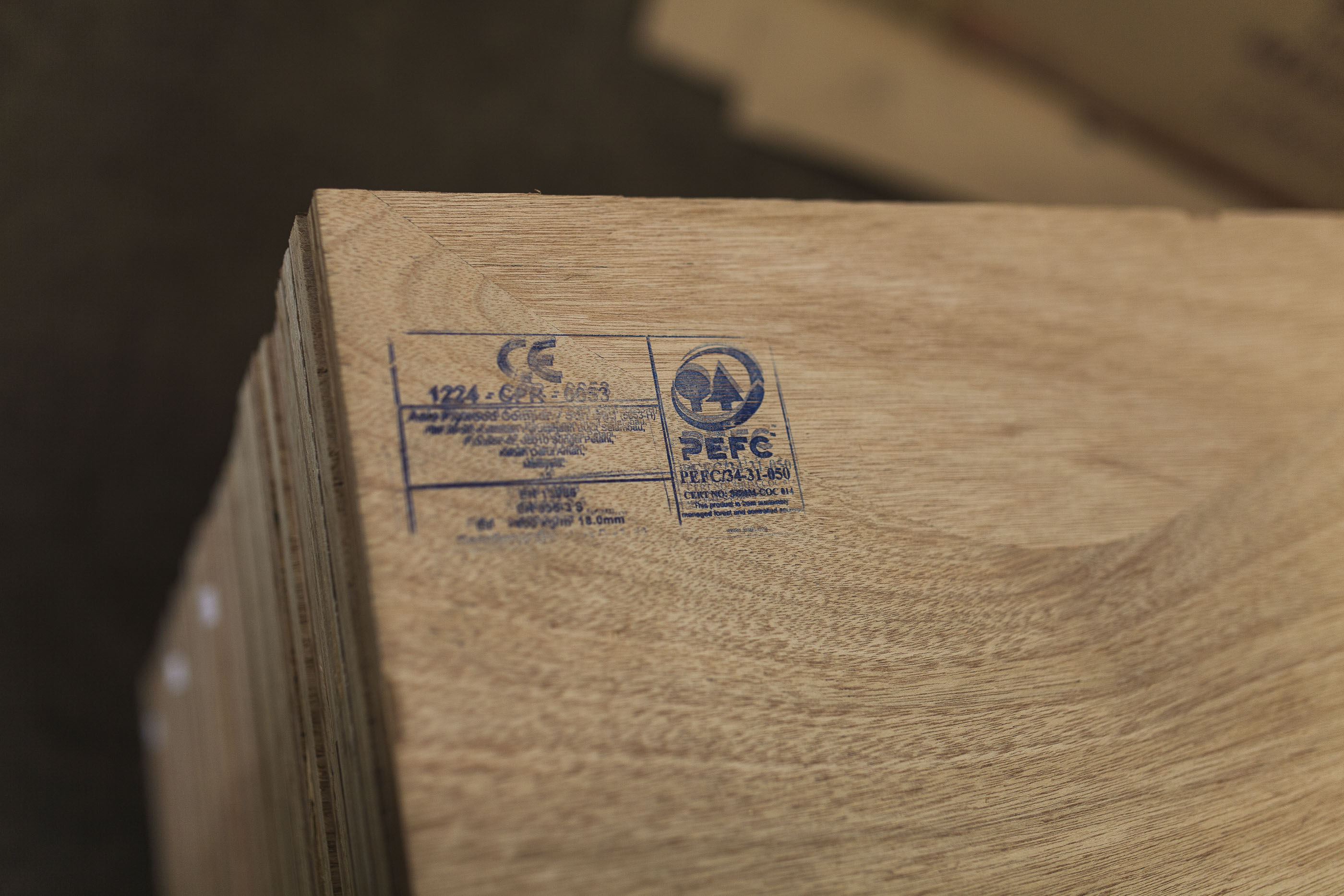 UNITED KINGDOM TIMBER REGULATION (UKTR)
The United Kingdom Timber Regulation - previously known as European Timber Regulation (EUTR) came into force following the UK's exit of the European Union, prohibiting the import of illegal timber into the country. All companies are required to have an audited Due Diligence system in place and to be able to demonstrate as the first placer (Operator) that all the timbers used are legal or Certified legal.
Caledonian Plywood Company Ltd as Timber Trade Federation Members (TTF) use the Responsible Purchasing Policy (RPP) as our due diligence system and we have it audited annually by the Soil Association. Once that is audited we are awarded our RPP Certificate.
CONSTRUCTION PRODUCTS REGULATION (CPR)
The Construction Products Regulation (CPR) provides uniform information on construction products placed on the market, in relation to their performance by providing a common technical language and uniform assessment methods. Mills with CE2+ structural certificates are required to provide a declaration of performance.
Modern Slavery Act 2015
We recognise our responsibility and commitment to the Modern Slavery Act 2015 throughout our organisation and through our supply chain, you can access our statement on Modern Slavery below:
2023 Modern Slavery Act Statement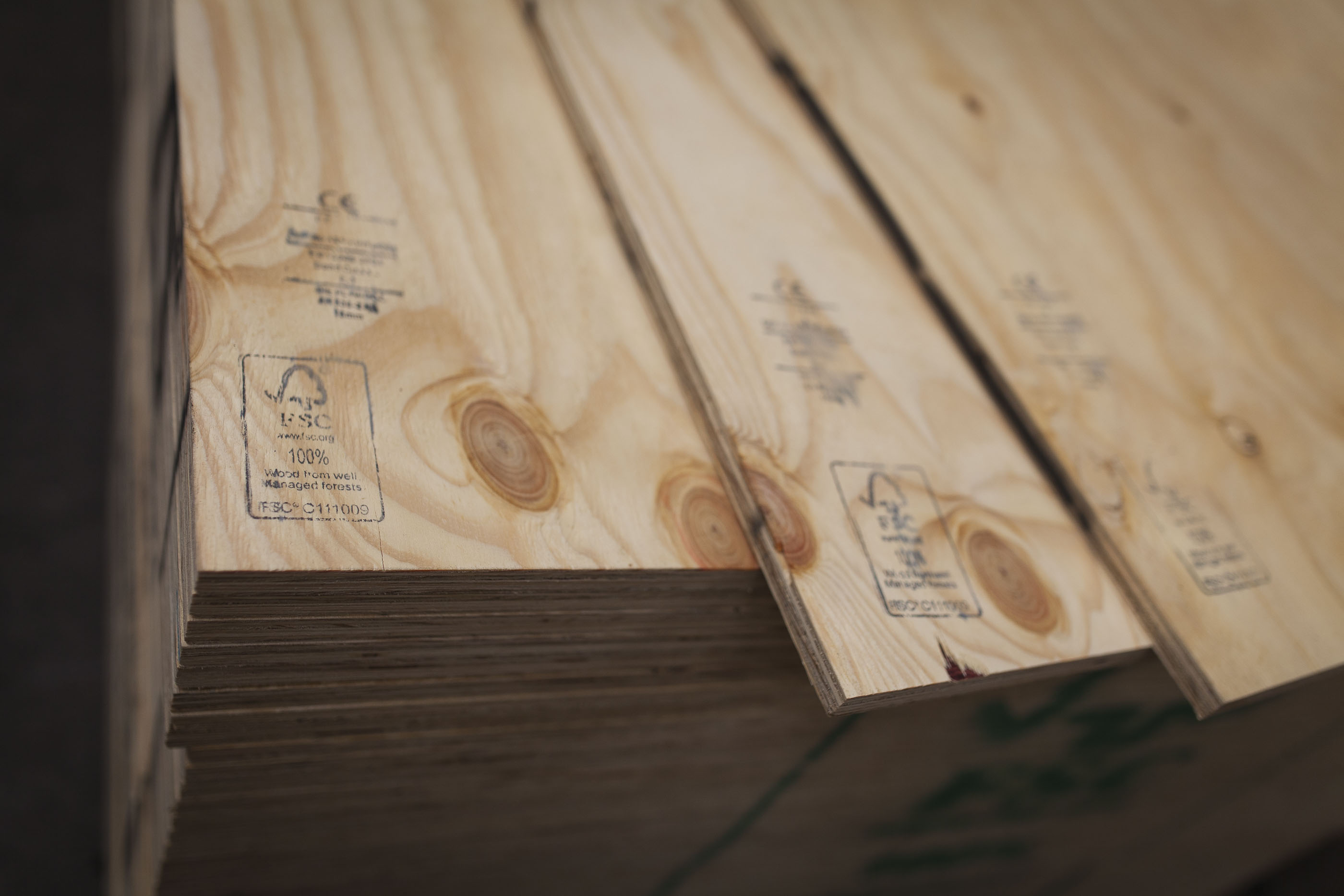 OUR COMMITMENT
Our Commitment is to be a Responsible importer and to follow the guidelines set out by the Timber Trade Federation as an Operator (the first to place goods in the market).
We will clearly mark our plywood with the face and core as per TTF Guidelines.
We will not mismark any product by description or glue bond performance.
We will source legal face logs, FSC® or PEFC™ which we peel for our contracts in China.
We will visit the Mills in China regularly to maintain close relationships with all.
We will mentor our sales team and let them see the mills and products to aid their product knowledge.
We will arrange pre inspection reports so we can see the product, packing and marking pre shipment.
We will work with our partners to maintain a consistent quality so each order should be to the agreed standard.
We will regularly test our face logs so we know that the species are exactly what we expect as per the NMO recommendations.
We will test glue lines to the standard minimum E1.
We will work to develop improved products giving great confidence in our brands, such as plywood from China that can meet 40 and 72-hour boil tests, FSC and BM TRADA Certified Q Mark.  
We will stock 3rd party certified Marine plywood as per the TTF Guidelines, HFB from Indonesia, Paraguay and BM TRADA Certified Q Mark from Malaysia. 
We will clearly mark structural plywood and hold the necessary Declaration of Performance.
We will try to maintain long term relationships with key partner mills to build confidence in the product and brand.
We will pick the product you request by description and brand.
We will advise on the best product for an application.
We will aim to deliver within 48 hours and keep you advised at all times.
We will work to find solutions and build relationships with our customers.
We will inform all our staff regularly of our performance and challenges.
We will integrate sales and purchasing to create a product portfolio to best meet the requirements of our customer base. 
We will maintain close relationships with our logistic port partners.