News
Machinery Investment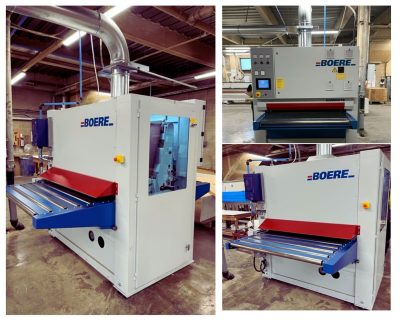 We are delighted our new Boere sander has arrived and is up and running in our Uddingston Fire Door Manufacturing Unit. 

We are continuing our investment into machinery and growing our Fire Door division with more new equipment to speed up our processes and ensure accuracy! 
Published July 04, 2023
We're hiring!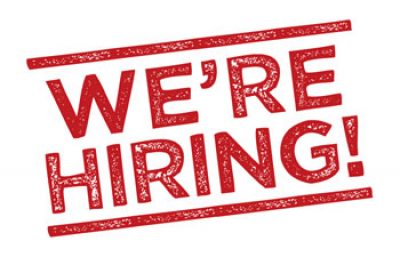 Exciting Sales Executive opportunity......
We are looking to expand our sales team with an experienced Sales Executive for our South Sales team! This role will be primarily based out of our Tilbury office based in the Port of Tilbury with a flexible approach to travelling to visit customers.
Ideally, we are looking for someone who has an understanding of the products we sell, primarily focused on the Plywood side of the business. Therefore proven experience in sales is an essential part of this role.
We would expect you to be able to confidently speak to customers about the plywood products we offer and to answer any enquiries our customers may have whole proactively look for new customers to expand your ledger and by doing this continue to build on the success we have had at Caledonian Plywood.
We are looking for someone who has strong industry sales experience and enthusiasm, is self-motivated, self-managed and is able to build and maintain strong customer relationships while exceeding sales targets.
In return for your skills we can offer a competitive salary and a strong benefits package including a generous holiday allowance, pension and car.
If you think this sounds like you then please submit an up to date CV to us at: [email protected]
All applications will be treated in the strictest confidence.
Published June 15, 2023
Electric Forklifts
We have taken delivery of the first two of four Electric Forklifts as we continue on our journey reducing our carbon footprint!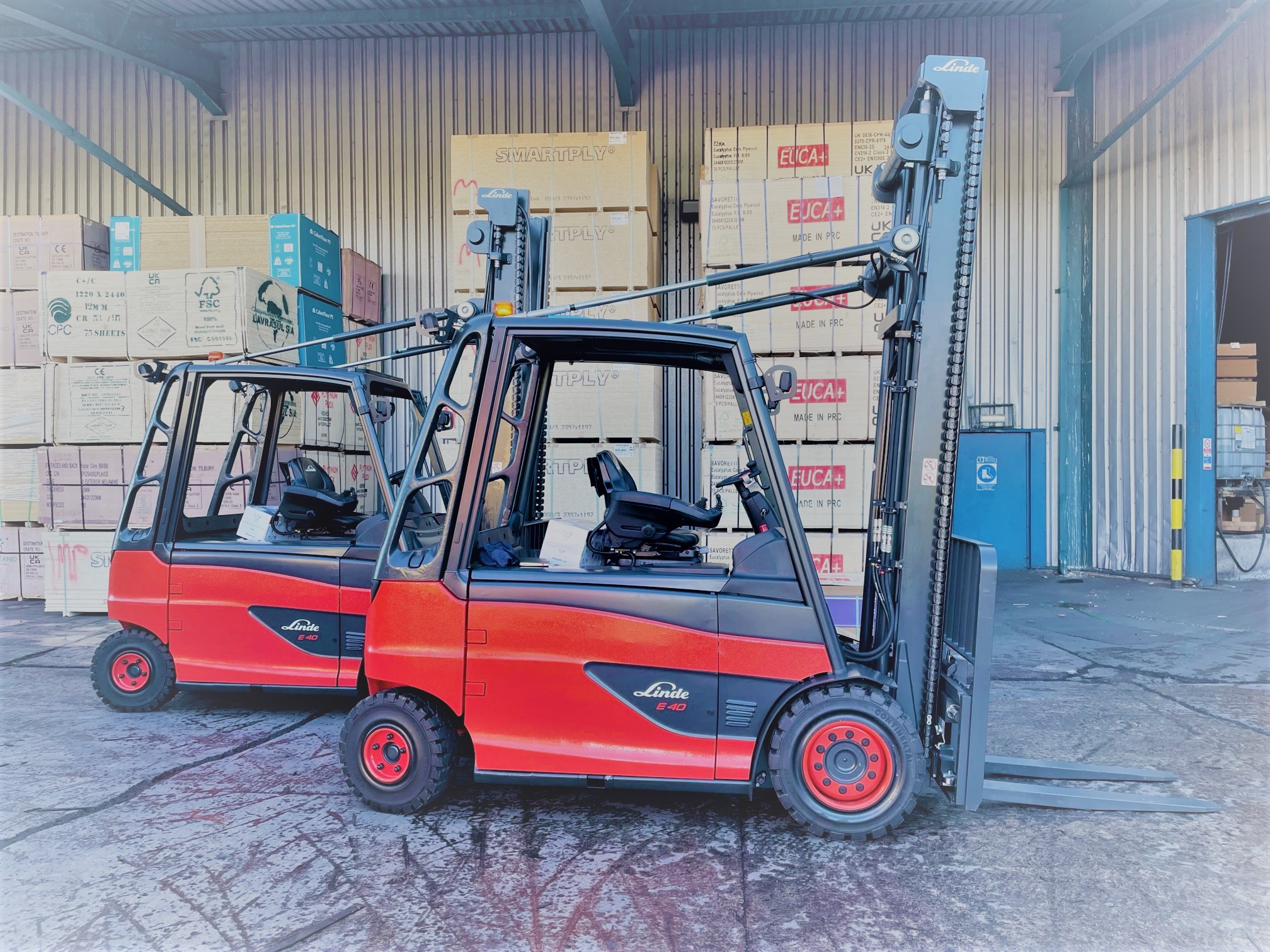 We are excited to get these into operation and look forward to the delivery of the next two that replace our remaining two diesel Forklifts! 
Published April 14, 2023
RPP Certification
We are pleased to announce we have again achieved full recertification through Timber Development UK's Responsible Purchasing Policy for another year! 
We are committed to continuous improvement and conducting full Due Diligence on all products we place in the UK market.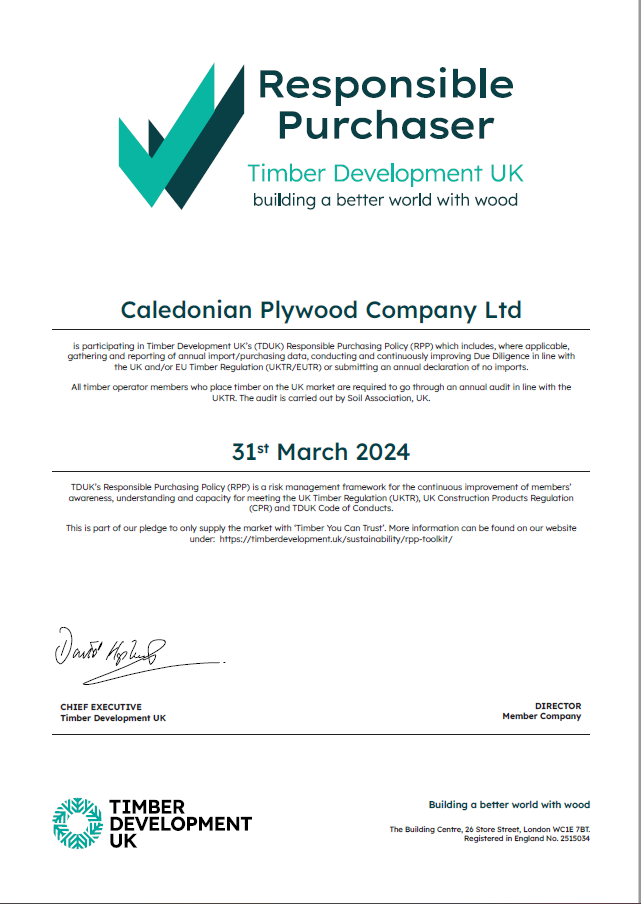 Published April 14, 2023
NBG Timber Supplier of the Year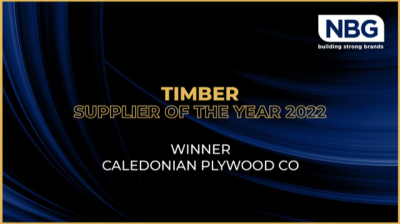 We were delighted to be awarded the National Buying Group (NBG) Timber Supplier of the Year award at the recent NBG conference! 
This award was voted for by other members of NBG after a shortlist by the Timber Committee. 
Published November 22, 2022